Sharing my favorite products from maternity all the way to baby & breastfeeding!
I have enjoyed motherhood so much! I truly was made to be a mother and have always enjoyed kids, but having one of my own is just such a blessing. How do you prepare for motherhood? I have a book I LOVE called God's Gift for Mothers and it highlights "the responsibility of Motherhood" with the perfect summarization. Commitment; be completely dedicated to your child. Compassion; is awareness of another's suffering, have compassion and your child will learn compassion. Discipline; means to teach and learn, to discipline your child teaches them where to go. Example; you are a mirror that reflects Christ to the world, let your love be open and sincere! Faith; let your faith be evident in everything you do. Godliness; behave and be around the people in ways that show your dedication to God. Home; as you establish a caring home, invite the Lord into it! Love; give sacrificial love with joy as Christ does for you. Morality; show right behavior in the eyes of the Lord with good and honest actions. Obedience; obey God's word and your family will be blessed! Prayer; keep the relationship with God through prayer! Sacrifice; certain sacrifices must be made for a healthy child just as Christ did for you. Thankfulness; being thankful should be a way of life! (Countryman – Thomas Nelson – 2017) I hope you can use some of these values to shape your motherhood in beautiful way!
Part 1: Favorite Baby Items
Most can be found at Buy Buy Baby or other websites easy to register for, or simply create a BabyList registry where you can link sites that don't have registries! I loved Buy Buy Baby as they gave (and still give) me tons of coupon discounts and free shipping for a year after! You know those Bed Bath and Beyond 20% coupons? You can use them at Buy Buy Baby as well. Also, was super easy to return any items we decided against that were gifted. These are just all of my personal favorites, although I did a ton of research on the larger items Lucie's List helps a lot as well! (I am not affiliated with any of these products nor am I making commission.)
Hatch scale & baby changing station: I urge you not to think twice about an easy wipe clean changing mat! There is only one other on market and it's the same price as this minus the scale. I've loved weighing Mays as we notice growth spurts. It connects to an app where you can track feedings, diapers, weight, height, sleeps etc. you will need to track diapers and feeding for first few weeks to tell the doctors so it works nice to have all in one app! It even tells you the percentile they are in! I use these washable pads on it and clean the Hatch every now and then with wipes.
Hatch nightlight: Another easy use app to use with this product where you can program multiple colors, songs and timers! If I forget to turn it on I can turn it on my phone from my room, or if I notice him squirming I can turn up volume. I've been told many use it for toddler days of it staying red until the tome the child is allowed to get out of bed it will turn green so they know. Genius!!!!
Baby Bjorn: We bought this later and yes it is a big priced item but it folds flat and the baby can rock themselves so Mays entertains himself in it! I put him in it for a shower or to do laundry! He did have to be around 2 months old to not slouch in it but it's just around the time to start sitting up more during awake time anyways. Add to your registry for sure!! Make sure to get the one linked so you get the $60 toy bar on it, Mays lovesssss to play with that thing!
UPPAbaby Cruz Stroller: I wanted a durable, cute and light stroller! This was highly recommended and I've loved it SO much! I opted out of the Vista version because it was A LOT heavier and I didn't want the extra pieces since we have so little storage at our house. Mays laid in the chair reclined a week old so don't feel like you need to splurge for the bassinet version. I got this infant insert. I go walking all the time with this stroller! I am not a runner but if I was I would probably get a used BOB stroller as well.
Pipa car seat: Lightest safest and highly rated on market. Just do it. I've been asked why not get Uppa Baby car seat? I saw too many reviews that said the material rubbed on the baby, it wasn't worth it to me. We didn't get the lite version as it requires a base but this one doesn't, so traveling you don't need to check one with you it just seat belts into car! Get this adapter for the stroller and it's super easy pop in!
Lovevery Playmat: Another heavy ticket item but we LOVE this mat! I've read soo much about over stimulating a baby too soon and so many items comes with so many bells and whistles a baby simply doesn't need at those ages. This mat comes with development changes and advice where you open up new colors and textures on the mat when they are ready. We've really enjoyed this and it's the only floor item and toys we have.
Halo bassinet: I didn't want to spend for this item but with a C section, I wish I had. I ended up purchasing one on a neighbored resale for $80 brand new so we were able to use for the second month before transiting into crib. I'm excited for baby 2 hopefully some day as this will be SO much easier than our pack n play. You want them sleeping flat on back no matter what at night.
Owlet Smart Sock: Probably ranked the highest item on the "you survived and we didn't have things like that back in our day" from your parents but I have enjoyed mine. I didn't register for it thinking I didn't need it but then Black Friday they sold it for $100 off and so I thought worst case scenario I could sell it and make money. We didn't use it until he moved into his own room and crib. When he started stretching his sleeps between feedings and I wouldn't wake up to him crying, instant fear would kick in if he was ok. I would remind myself that owlet would have woken me up if he wasn't ok and just to be sure I opened my app on my phone and checking his heart rate and oxygen without leaving my BED. I've read some reviews of false alarms but I have never had one and if I had I would just classify it as well better safe than sorry. Maybe don't tell your parents you own this if you don't want to hear the talk. 🙂 Check resale moms groups on fb and get a used one if you don't want to pay full price.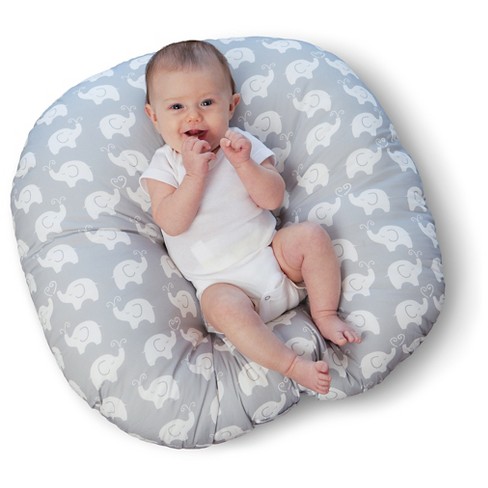 Boppy Newborn Lounger: So easy to set baby on for them to nap! We ended up selling our dock a tot sadly because Mays has small shoulders and face planted the side too often and we didn't see it worth the safety risk but I know some people just love theirs.
Rock N Play: Mays napped in this really well up until about 8 weeks so we stopped using it since. It was super helpful in those early weeks though. I would not suggest getting a swing, floater and rocker. Pick one and if it doesn't work exchange for another then. When you read Babywise you learn how to not teach your kid to require a "sleep prop" so this was the only moving item we had. He learned to sleep more on his own and we so appreciate that now! I would NOT use this as a night sleeper or bassinet.
Boppy Nursing Pillow: I love this pillow! I read tons of reviews and of course the My Breast Friend pillow is highly recommended by my friends but I liked how this one fit on me! I got covers for both pillows made on Etsy to match his room and for easy cleaning!
Ergo 360 baby carrier: I use this for grocery shopping or any errands we have where I want to pop him in it easy and not have to tie anything around me. It also really supports my back! Look for it cheaper on Zulilly. I got this infant insert we still use at 3 months for him. When we travel, this will be a mandatory item for us!
Solly baby: I wear him in this to church to help him nap and snuggle closer than the Ergo. We took Mays out of house starting at one week old to adapt his immune system but I baby wore him to keep too many germs off him. He's 3 months and still naps through church in this on me. It's not the easiest to get comfortable in so its not ideal for quick wear which is why I have both.
Clothes:

Sleepers: Kickee pants, Primary, Kyte baby, Target are some favorites. Get zipper when you can! I do use some of the cute Kyte ones to wear out in public when I know lots of people will be holding him that way less skin is exposed. Mays is always so cold sleeping so the sleepers that cover his hands are the best, otherwise we have to put on mittens.
Day clothes: Carter's onesie packs, also Burts Bee's has good selection. I highly recommend getting plenty of simple long sleeve and short sleeve onesies like these above in newborn and size 0-3 months as its all we wear during the day and try to save pjs for night so he knows the difference for sleeping! They come in cute prints but I wanted some gender neutral ones and easy to accessorize, although most the time you are in survival mode and just want some clean clothes available. Everyone warned me not to get a whole bunch of newborn size stuff but let me tell you how miserable we were the first few days when we had nothing that fit him! It was scary to put him in loose baggy clothes. Have plenty just in case! We still fit in our newborn sizes at 3 months! You never know! Next time, I will probably have some premie sizes on hand although we were not considered premie.
Accessories
Mittens: These are a must as babies have sharp nails that grow so fast and often. We use ours mostly because his hands get so cold! Get yourself an electric nail trimmer as well!
Socks: These are the only ones we have found stay on. Don't waste your time with others 🙂
Hats: When they are in the hospital they wear that very common pink/blue stripe hat. Although we snagged a couple extra to take home with us, he grew out of it very shortly after. We wanted to keep the same routine when we transitioned home for our safety sanity and for his. This pack of hats came in handy since he was born in winter and super cute!

Pacifiers: We held off as long as possible (almost 5 weeks) before introducing a paci. It really did help with him stretching his nighttime feedings and we would have been lost without them but I am glad he wasn't addicted early or use it as a sleep prop before we needed it. I cringe when I see hospital baby photos with a baby with a paci in their mouth. That is just such a great and special time to learn how to soothe them without relying on a paci yet! The happiest baby method in the DVD below is PERFECT for that. However, when you need them, these are our favorites and all others he s spits out. I read that these are best for their jaws and teeth development as well as they don't force their mouth to stay open. We never struggled with nipple confusion since we held off so long. They have a few different sizes too. Get some newborn and 0-6 month size.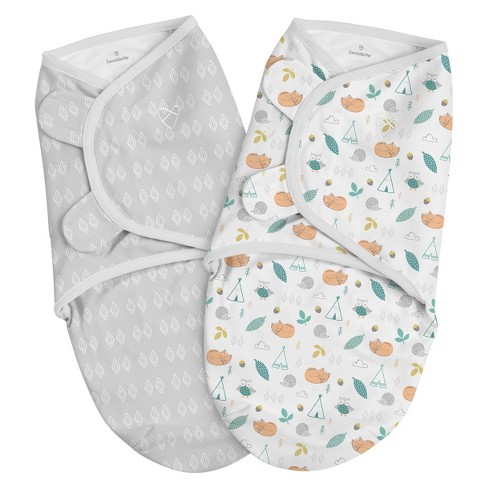 SwaddleMe Velcro Swaddles: These are basically required for newborn sleeping. I loved them because we could pull as tight as we needed for our tiny little babe. We used these until he started rolling and busting out his arms and we switched directly to the fleece Halo Sack as hes always cold when he sleeps and didn't love the Love to Dream. They say don't swaddle a baby who can roll so when you babe starts to show signs start thinking of the next phase sleep wear!
Open bulb: We use the bulb to clean nose and used it a lot in early days of swallowed amniotic fluid in his lungs he coughed up. It grossed us out (although not more than the nose Frieda did) that we couldn't clean well so this is a brilliant idea!
Cloth diapers: We haven't had a diaper rash yet and I owe it to these and our water wipes. Many aren't interested in these and that's fine but definitely try fragrance free wipes if your baby is having bad rashes! Here is what we use for cloths. Prefolds, Thirsties covers and these snappies. We got two packs of prefolds in newborn size and two packs for size small. He's 3 months old and the newborns are getting tight but the size small are still big so we are supplementing disposables for a bit. We got 5 size one covers and were gifted 5 size two from my sister and I ended up getting a few more of size one which we are still in. If we go out of house I typically put him in a disposable for convenience anyways. Don't be afraid of cloth diapers! It's sooooo easy!
Maternity Favorites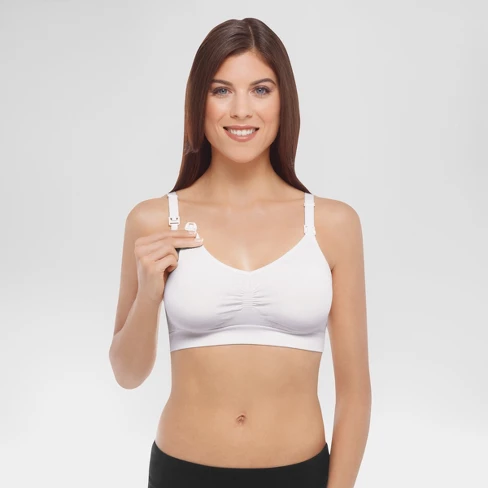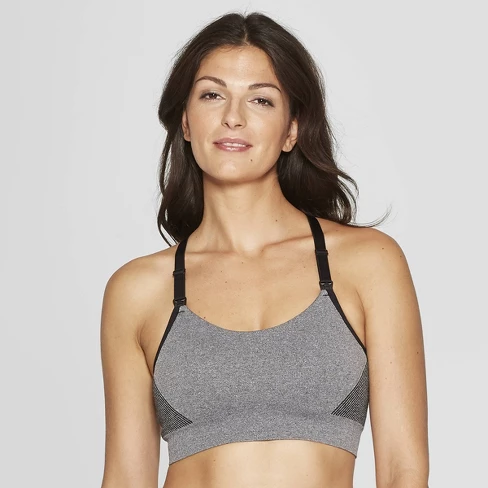 Bras: I basically bought nursing bras once my regular ones stopped fitting comfortably. I knew they would need to work for that soon anyways. I used bra extenders you can get on amazon super cheap on my regular bras until they didn't work either. I bought and returned sooo many as for some reason they were hard to find in right sizing. I wish I would have started with Target before all the fancy brands. I wear these as a normal bra while nursing. No, they do not have padding but you will be wearing disposable pads that do all the same thing so it works nicely to not have any double padding. You will be BIG enough! These are great sports bras. I sleep in these.
Pants; Zella were my favorite maternity leggings! They are often sold out so keep trying. When I got really big I enjoyed Blanqi as they were the stretchiest!

Boppy Maternity Pillow: We called this my comma pillow! I loved it so much and so did my husband. He often stole it from me to sleep with between his legs! The larger pillows really overwhelmed me, my bed and my husband! I could not imagine sleeping with a distorted neck like they have. I took this with me to the hospital and used it all around me to be comfortable in that terrible hospital bed! I would have been lost without it.
Belly Oil: This stuff is amazing. I have always had stretch marks on my legs from just growing in general with super tight skin but I don't have ANY on my belly post baby and I think its because of this stuff. I didn't use every day by any means but just when I felt like it or could think of it. I typically let it set it then applied lotion over it to not make it so messy on my clothes.
Books:
Baby wise: Read this toward the end of pregnancy. This book has been AMAZING to us. It's a quick and enjoyable read and when you get confused there are so many blogs out there that help in each stage and also use your friends who have done it before. I am a routine person but this gave us sanity in the changing of feed and sleeping for Mays. He slept through the night early on and has been an amazing sleeper since because of this technique. It is definitely a concept that you still need to mold to what works for your family as we still did a rock n play for naps and don't do cry it out since he's so small (read our routine here) but we definitely love and stick to the main idea of feed, wake, sleep. A happy baby = a well fed and well slept Baby. A well fed baby plays well and a well played baby naps well and a well napped baby feeds well. It's a glorious cycle.
HypnoBabies: Read this as soon as possible! This was a fun book that taught me about my body, what was happening to it and what was about to happen during childbirth. The more I learned the less fear I had. The breathing techniques helped during pregnancy to stay calm which I think super helped Mays temperament! Even if you aren't interested in a natural birth I encourage you to read this book to learn what will be happening to your body and help you control your raging hormones.
Part 2: Motherly Advice
We are by NO means perfect parents but we have learned a ton this past month. Is it weird to say I am proud of where we are? Austin and I talk about it often that we love our routine and our teamwork and it seems to be working! We definitely have bad days and ups and downs but knowing there are better days really help those bad days not be quite as bad. I truly believe the baby feeds off what you do emotionally and physically. If you are happy and confident in your routine then he will be too! Here are a few things that we do!
Pray. This is number one because it helps ALL categories. When it gets hard and you want to be upset at the baby for crying or biting your nipple or spitting up your valuable milk… PRAY. I spent the first nights praying constantly. Praying that the baby and me align in schedule. That my milk is sufficient and healthy for him to digest. That he isn't in pain and for my body to heal quickly in order to take proper care of him. I thank God after each feeding no matter how terrible or good it was. I used to fear the evenings in preparation for the nights, so I would (still do) pray for my anxiety to be lifted and forgive me for fearing it. I learned really quickly to cherish the good and the bad because it was all part of the beautiful blessing. I pray for strength constantly and especially in those early days. When it gets hard, and it will, PRAY PRAY PRAY.
Routine. This is the longest because I cannot stress this enough. I am a very type A person, so I wasn't sure how I was going to mentally handle a newborn and all the non-routine stuff that follows them. Let me tell you, you can STILL have a routine. I know each couple has their own roles but this is what has worked for us with Austin working full time and me being the stay at home mom! Austin went back to work almost immediately (the day after we got home from the hospital) and it forced me, in a good way, to establish a routine immediately and not rely on other people so much. I was nervous to get too used to help that I wouldn't be able to do it on my own without them, so I tried it from the get go. (I know this isn't for everyone though!) We were lucky to have the holidays close to his birth so we had lots more time with Austin home shortly after. By that time, I had already established a good routine, which allowed Austin to keep sleeping through nights and help me in other ways and that allowed us to enjoy the days more. So, how do I do a "routine"?

MORNING ROUTINE: I think it gives me more energy to have a morning routine, even if it meant going to sleep for a nap right after. It gets my body and my brain going and helped me keep circadian rhythm. While the baby is still sleeping… I do some personal hygiene care and change all those pads, wash face and change out of pjs (even if into sweat pants). Then, I open all the blinds, fold the throw blankets if not kept, gather any bills, load the dishwasher, start any laundry, make my breakfast, gather all my vitamins and set them in my daytime breastfeeding zone. THEN, I wake him up. If he is fussy already, I carry him around and do it all one handed or do as much as possible quickly. It takes a max of 5 min. to do all this. Don't lolly gag, hop to it! Then, while I feed… I pray, make a to do list of things on my mind that need to be done or grocery list, do my morning devotional and also eat my breakfast. Ya'll, do this for yourself. It really helps your mind stay focused on God, stay on top of chores and gives you a boost of energy that you can do it all since you've already accomplished so much in the day! You have plenty of other feeds to watch tv or play on your phone. For me, it helps me feel more in control to do this first thing in day. It is also hard for me to nap knowing I have stuff to do or a messy house, so it also helps me crash after the feeding with the baby for a good mid morning nap. During the night, I feed in the nursery but during day I typically feed in living room so I can enjoy other things. So, I have my devotional, note pad, a few other books, bills/mail pile on the side table in the living room next to where I feed to make it easy.

EVENING ROUTINE: I always shower after Austin gets home from work. Not immediately, as I believe he needs time to acclimate coming home from a long day as well. It's my "me" time and also helped my hygiene with all my postpartum care in first few weeks. I swear I was putting on 3 types of pads in the those early weeks and I just felt gross all the time until I showered. Austin helps regulate how long I can relax in it for depending on if baby is fussy. I know he will come get me if Mays decides its REALLY time to feed. Those 15-20 min alone and making yourself feel clean are super important for your self esteem. After, I changed all those pads and put on pjs or clean sweats. As far as Mays' nighttime routine… we try to have a quick one to let him know it's about to be sleep time in prep to sleep through the night in coming weeks. Before his "last" feeding around 8, we bathe him (we don't bathe every night as he has dry skin currently and in first few weeks before his cord fell off it was a simple wipe down) and we change into his pj's. Honestly, we have not started reading books regularly just yet but we will read a book after the feeding as we are following a feed, wake, sleep schedule. I also have a particular routine for every time I breastfeed but I will get into those more individually below! I know this routine may not work for you but find a way to have some sort of routine! It sure helps make you feel a little more in control when things are quite out of your control. ******Huge side note when talking about routines. My biggest question when I saw articles/books/friends talking about a timed routine with baby was, what do you DO when he doesn't follow it?! A baby will not always follow your routine exactly and especially at first! When dealing with feeding and sleeping you have to be flexible BUT if you stick to attempting the routine, they gradually get better and better at it. If the routine gets messed up, give yourself and the baby grace to go with the flow and then try again tomorrow! For time of feeding and sleeping we are following the BabyWise schedule, for the most part, but definitely make it our own as well. I pray all the time over Mays and I to be bonded to make feed/sleep/wake time aligned together. When he struggles, I tell him I love him, I'm here for him and we are both learning so let's try together! (Yes, I talk to my baby!)

Don't cave into your emotions. This was one of the best pieces of advice anyone gave me for postpartum. My doula told me, when you start to experience those hormone changes, you may feel sad for no reason. Every women feels them differently so know its normal, but don't cave into them. Tell yourself you ARE happy, you ARE blessed and you ARE ok. They will pass. It is almost like not letting the devil in the front door when he rings the doorbell. Ya'll this helped me SO much in those first weeks. Mine were up and down for a few days after hospital and I think mostly because I was coming off so many pain meds with little sleep. I would tell Austin, I'm feeling emotional again and then we would do something to change the mood or he would know to give me grace if I am being grumpy because of it. If I am ever feeling negative emotions, not only postpartum but in life, I always try to admit them out loud. One, to hold myself accountable to not cave into them and so I don't get defensive about my attitude. Two, for Austin to tread lightly but hopefully help me out of it. Sometimes I can be helped and sometimes I just need time.
Breastfeeding. This is a big topic because MOST of your newborn care relies on it. I have loved it so far! I think God made our bodies SO amazing to grow a baby, birth them then feed them. I still cannot wrap my head around that. When you are in the hospital, they have lactation consultants that can come by to help you. Some nurses offered to send one down and some didn't so make sure to request one daily! We also got some super good tips from our nurses on shift as well, so each time someone came in while time to feed, we asked for their personal tips. We learned LOTS of good ones and each had a special technique or tip to give that to this day we use. We even had a BP tech offer a few pieces of her personal advice. I say "we" because Austin remembered to ask for help most the time and also remembered what they said. I was so doped up after surgery, no food and no sleep that things were blurry for me. It helped having him learn because he was able to then help me when they weren't around. Take advantage of the help in hospital! Even if you feel like you are doing well, keep asking for help! Things change so fast. Go home with a good latch and a few comfortable positions. We brought our nursing pillow to hospital with us and it was the best decision! This video is a GREAT explanation of the tricks we learned.

Boob tubes/nipple cream. This is super important for your boob care. I heat up my boob tubes before and after each feeding. It's part of my breastfeeding routine as mentioned above. My doula taught me how to massage out any lumps in breast during feeding (massage it toward nipple till gone) to avoid clogged ducts but the heating works as well. I use this nipple cream each time too to keep those things feeling as good as possible. They take a beating… It works great on your dry lips as well.

Pads. I use the Lansinoh disposable pads as the organic reusable ones I got get soaked too fast! You can get them on amazon in bulk!

Hydrate. I drink a full 24oz. tervis water bottle at each feeding. A friend suggested me do this and it has helped so much! Fill it up before you sit down and set it next to you so you can just sip it as you feed. Also, part of my routine: Heat tubes, fill water, feed, heat tubes and apply nipple butter!

Eat plenty. If you are hungry, EAT! I found I would be super hungry randomly at 3am so I always brought a snack into that feed with me. I try to keep healthy snacks in the pantry always. Concentrate on good calories not empty ones. Nuts, dried fruits, fruits, bars etc.

Lactation cookies. These are super helpful as well. A friend made me these and I love them so I eat one a day. Even if you are skeptical of them working, it's an excuse to eat a cookie a day so find some that you like.
Belly Band. C-section or not, wear one 24/7!! I ordered a cheap one (sz medium) on amazon and had it in my hospital bag but the nurse ordered me one in the hospital automatically since I had a c-section and boy did they put that thing on tight! I didn't fit into my amazon one until a week after being home so I was glad she did that but you can request one if they don't automatically. It felt SO good for it to be on as it hold all your insides in and helps you not feel your incision pain for fellow c-section'rs. The band also helps shrink your insides back down to the correct places. Not necessarily for the smaller waist asap but that didn't hurt to notice happen as well! My doula told me when you sleep at night pull it down over hips to also bring your hips back into place. (It helps everything down to your regular bowl movements!)
Healthy diet. Ok, I probably had more cookies this past month from deliveries and the holidays than I have in my whole life but it's all about balance! We tried/try to have a salad every day, keep greasy foods to a small small minimum, warm water with lemon in it daily and avoid as much dairy as possible. All these things help minimize gas and reflux in your baby from your milk. It is SO important to keep your calories and hydration up for feeding as often as you do. We were blessed enough our church group set up a meal train for us and since I didn't expect anything like that my mom and MIL helped me stack the freezer a few weeks prior so we could have some good high calorie meals. Don't get me wrong, I've had my fair share of not so good food but we definitely notice a difference in gas for Mays so it definitely helps us stay accountable for a nutritional diet even when we are tired.
Go to sleep early. Like 8pm early. It is so temping to want to enjoy that normal time after the baby goes to sleep doing grown up things but if you can squeeze in a few hours before the "night" starts it really helps your sleep sanity and recoup from the labor days. In the early days, I fed around 8 then 11 again but now we don't feed until 2 and I still go to sleep around 8! I will definitely start enjoying that time up once hes sleeping through the night and my sleep isn't as imposed on but for now it ensures I am not extra grumpy tomorrow.
Keep your house clean. We keep thieves everywhere in our house. Whether the oil, the spray, the hand sanitize or diffusing. We used the spray in our hospital room and so many people commented about how good it smelled which was nice but I used it to reduce the germs all the nurses, techs and doctors tracked into my room. I know germs can be a good thing to expose yourself to in order to strengthen immune system but they also can majorly suck. I thought I would have to get a maid in order to keep the house doing well but we have actually been able to handle it quite well. (Granted we have a small house.) Do what you need to to keep house clean. Put your husband on top of feeding you and doing the bigger chores like vacuuming and changing the sheets weekly. All those places germs settle and especially in the winter when the temps are nice and warm inside for those germs to multiply. We wash the boppy cover, nursing cover, burp rags, blankets and anything the baby uses daily once a week (atleast). Cadbury even gets a weekly bath. After my shower if Mays is still doing well and Austin still unwinding from work, I'll squeeze in some more quick chores!
Get fresh air ASAP. I was so surprised when I was wheeled out of post op from my c-section into my room and they had me scoot myself off my gurney into my bed with minimal help. Uh, hello?!? I was literally just cut open a few hours ago and can barley feel my legs yet. After a few days, I understand why they did that. To get you moving asap. The blood flooding again. Your confidence back up. Even if you had a c-section, get to moving and walking as soon as you can but without overdoing it. It is so good for your body to start moving and to get fresh air when you get home as well. We started off small and worked our way up to normal walks. It helps the baby to get fresh air too for their immune systems!
Take it easy driving. My mom warned me that the stomach muscles you use slamming on your breaks when you least expect it sets you back in recovery quite a bit, especially for c-sections. I wouldn't have even thought of that! When you start driving, go slow and stay focused to avoid any slamming! I took a small drive around the neighborhood then proceeded to the grocery store for our first outing.
If you have any questions let me know! I am no expert but I love sharing what I have learned!
Xoxo, Stacy